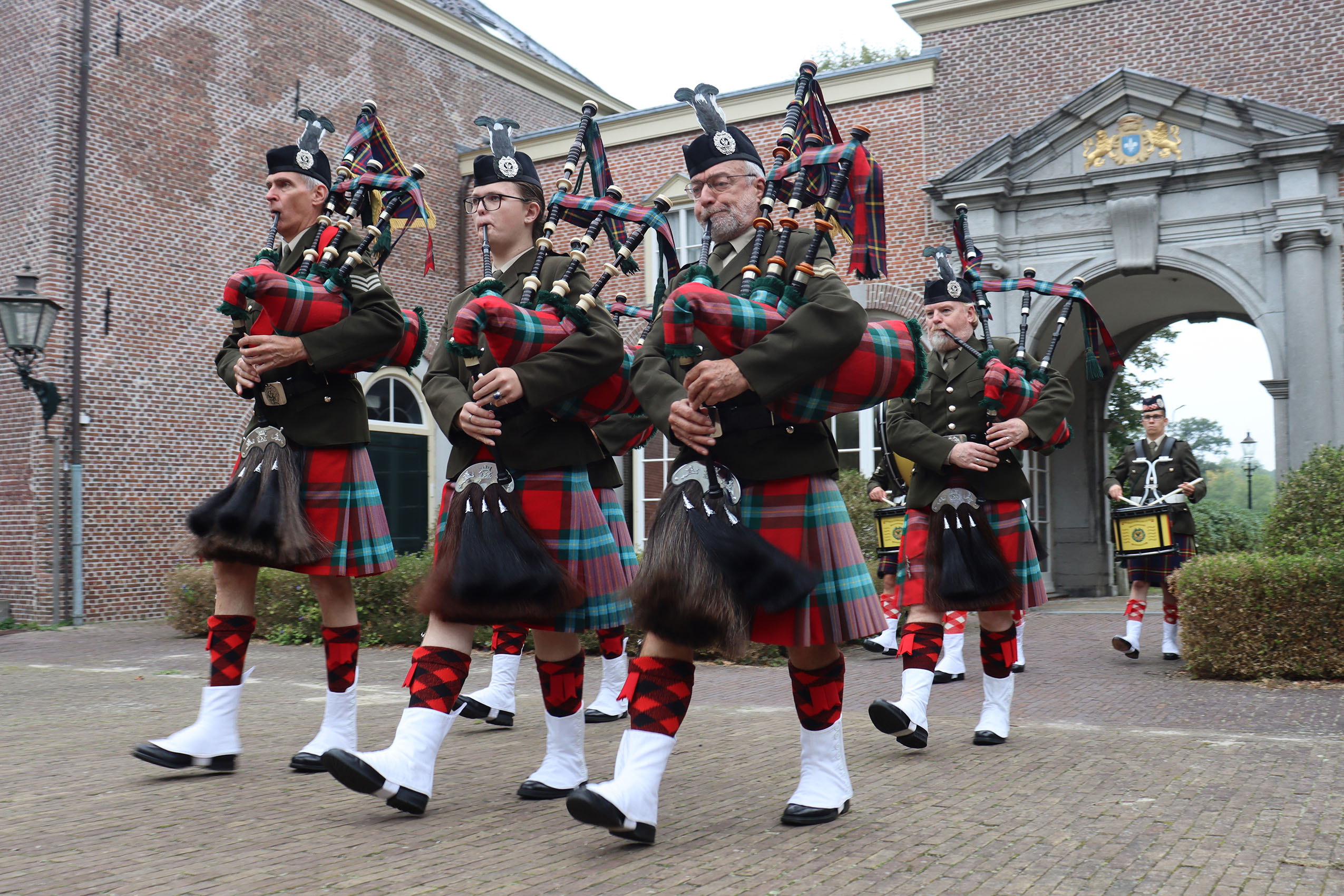 (foto: Aaldert Rus)
Céud Míle Fáilte (honderdduizend maal welkom!)
Dit is de startpagina van
'The Red Rose of Lochbuie Pipes and Drums'
Officieel erkende doedelzakband van Clan MacLaine of Lochbuie.
'The Red Rose of Lochbuie Pipes and Drums' is een Nederlandse doedelzakband die in 1990 is opgericht. De band heeft sterke banden met de clan MacLaine of Lochbuie en is diens officieel erkende doedelzakband. De band gebruikt de MacLaine of Lochbuie tartan (ruitpatroon) in zijn uniform en presenteert zichzelf volgens de Britse militaire traditie.
Zowel in Nederland als in het buitenland wordt regelmatig opgetreden. Ter gelegenheid van zijn 25 jarig bestaan heeft de band in 2015 een driedaagse tour verzorgd op het eiland Mull in Schotland.
U kunt via deze website meer over de band te weten te komen. Vergeet niet onze facebook pagina te volgen voor de meest actuele informatie.
Als u de band wil inhuren voor een optreden, neem dan hier contact op.